We have plenty to see and do in Cobalt, especially when it comes to our history and the museums that showcase it. Below is a list of museums available for you to visit.
Bunker Military Museum
The Bunker Military Museum has moved to its new home in the Bilsky Block, once home to the infamous Fraser Hotel. It is a popular attraction for tourists and local area residents. In 1989, the town's historic railway station was restored and The Bunker Military Museum was born.
This original private collection contains artifacts from the Boer War to the present. The collection is unique in that it reflects the daily life and conditions from the soldier's perspective.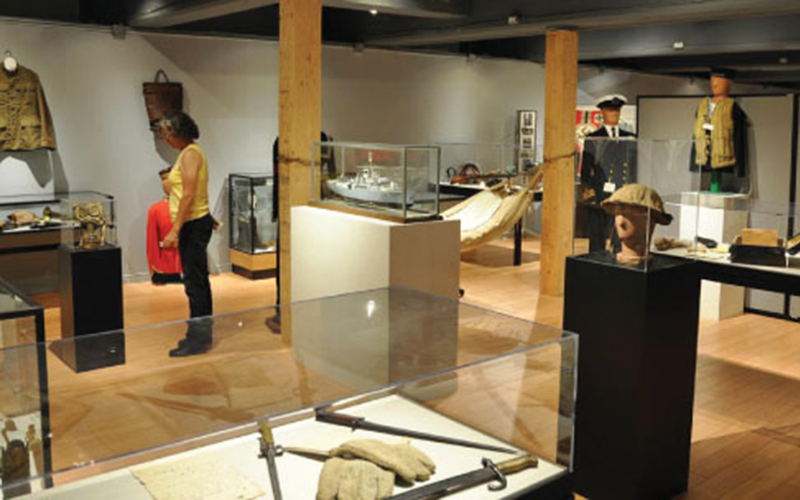 The collection is international including numerous uniforms and items from the many sides of many world conflicts.
The new facility has been completely renovated and provides more space. It has museum standard environmental controls and lighting and is totally accessible, with extra wide doors and accessible washroom facilities. The viewing and gallery spaces have been designed with all visitors in mind.
The Bunker Military Museum is situated on 24 Prospect Avenue. The Museum hours are seasonal so please call to confirm.
Phone: (705) 679-5191 | Email: bunkermilitarymuseum@gmail.com
Mining Museum
The Cobalt Mining Museum strives to preserve as much of Cobalt's past as possible and boasts the world's largest display of native silver ore. Some samples of Cobalt silver are on permanent loan to the Royal Ontario Museum in Toronto.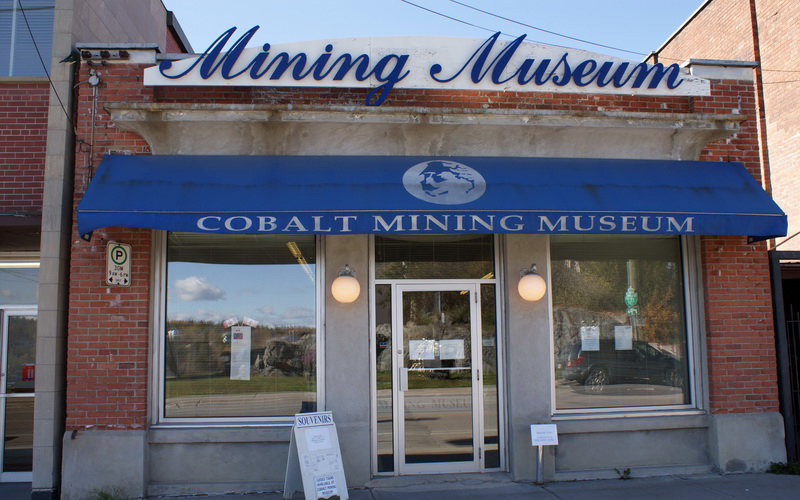 There is also a wonderful display of various mineral samples which when viewed under black light present a rich array of colours. This is the only such display north of Toronto.
The Mayor's Chain of Office is displayed at the museum and was donated by Mayor H.H. Lang, a mine owner who was the first mayor of Cobalt. It weighs about four pounds according to our current mayor.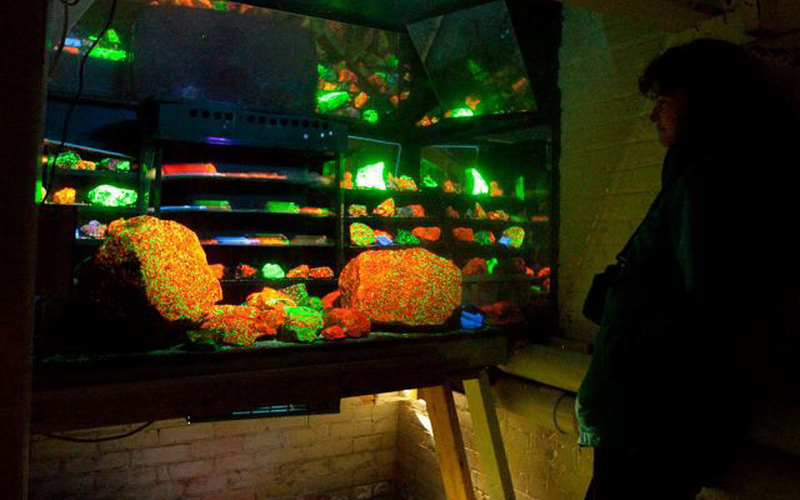 The mining museum owns a number of artifacts and photographs dating back to the early days of the silver rush. Over 6000 photographs have been digitized for their collection.
The museum displays several original paintings by Richard Ferrier depicting local mine head frames. These were donated to the museum by the Canadian Mining Hall of Fame to commemorate 100 years of silver in 2003.
It also houses an extensive collection of mining books, maps and articles pertaining to the mining history of the area in the Ignatius MacDonald Library Cultural artifacts from Cobalt history are also on display and souvenirs are available at the gift shop.
The Mining Museum is situated on 24 Silver Street. The Museum hours of operation are as follows:
Current Open Hours
7 days a week
10:00 am – 4:00 pm
Museum Fees:
Adults – $8.00 + tax
Seniors and Students – $6.00 + tax
Children under 6 are FREE
Family Rate (4-6 people) – $20.00 + tax
Museum & Underground Tour:
Adults – $15.00 + tax
Seniors and Students – $10.00 + tax
Children under 6 are FREE
Family Rate (4-6 people) – $40.00 + any extra person after max of 6 individuals + tax
Group Rate (10-20 people) – $100 + tax
Please call or email for more information.
Phone: (705) 679-8301 | Email: cobaltminingmuseum@gmail.com