Mayor & Council
Welcome to the residents mayor and council page. Stay up to date with happenings in the community. Access meeting minutes and agendas, committee and board listings and a welcome message from our Mayor. If you are looking for something in particular, simply use the tabs below and to the left in order to select a service from the menu.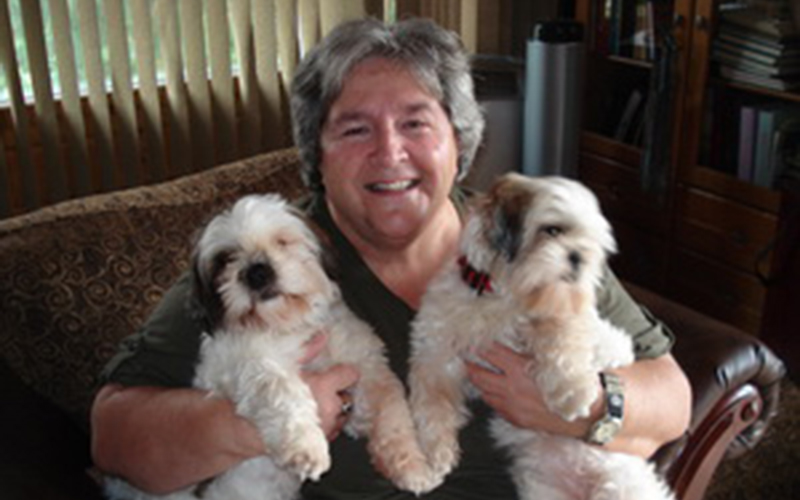 As we worked on this website, we realized that there is such a wealth of information and just plain interesting facts about Cobalt, that we just could not put it all here. We can however, try to lead you in the right direction. It seems that every day, I find out more about my hometown that simply astonishes me. Retiring here after having been away for some time, I am rediscovering Cobalt. When friends come to visit from out of town, I tour them around to our museums, take them to a production at our fabulous Classic Theatre or out to the various mine sites that loom largely over the landscape. They are in awe, as am I. This is a wonderful town, with wonderful people, an unequalled quality of life and plenty of opportunities for individuals wanting to try their hand at small business. The last couple of years, a few individuals have started their small enterprise here in Cobalt, not because they wanted to be rich or famous, but because the town offers them a chance at earning a respectable living while all the while affording them the time and circumstance to enjoy life. No one ever leaves Cobalt. They may have to move away for one reason or another, but they never leave. The once famous Cobalt song states it clearly. "Cobalt, Cobalt, the best old town I know, if you don't live there it's your fault." Do come for a day and discover a century! – Tina Sartoretto
Committees & Boards
The Town of Cobalt, like most other municipalities, could not survive without the tireless efforts of those dedicated individuals who contribute their time and talent to the community. The Town of Cobalt is indebted to these individuals who make us a community to be proud of.
Mining Museum Board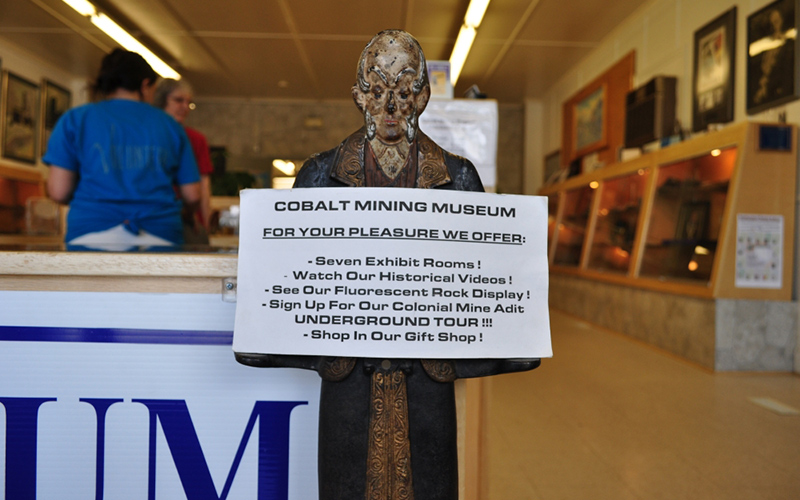 Members
Brit Griffin (Chair), Reg Holdsworth  (Vice Chair),  Marie Manchester (Secretary), Ken Walker (Treasurer), Ed Labelle (Information Officer),  Albert Chitaroni (Director)
Meetings
The Board meets monthly on the 4th Monday at the Cobalt Mining Museum.
Statement of Purpose
The Cobalt Mining Museum has been created to collect, preserve, research, exhibit and interpret artifacts and specimens pertinent to hardrock mining in Canada, with particular reference to silver mining and the development of the Cobalt Mining Camp. Artifacts that serve to illustrate the founding, settlement and development of the Town of Cobalt and surrounding area from the arrival of the railway in 1903 to the present will also be collected.
Vision
The museum will strive to present the best experience to tourists though our museum exhibits, the Colonial Mine Adit Underground Tour and the Heritage Silver Trail.  The Board of Directors constantly strive to have the museum become financially independent.
Historical Society
The Cobalt Historical Society is a group of individuals who dedicate time and energy to maintaining the history of the Cobalt Mining Camp. This camp takes in the Town of Cobalt and properties throughout Coleman Township. They produce a regular newsletter which features insightful articles about historic people or places.
The Bunker
Bunker Military Museum
The Bunker Military Museum has moved to its new home in the Bilsky Block, once home to the infamous Fraser Hotel. It is a popular attraction for tourists and local area residents. In 1989, the town's historic railway station was restored and The Bunker Military Museum was born.
This original private collection contains artifacts from the Boer War to the present. The collection is unique in that it reflects the daily life and conditions from the soldier's perspective.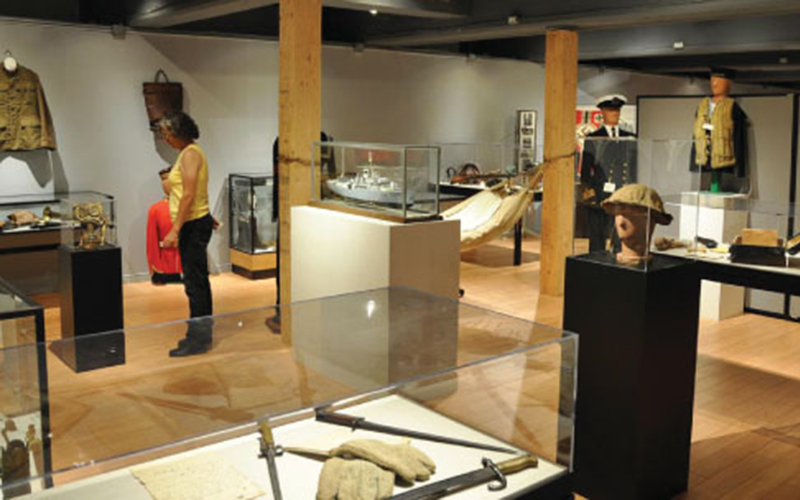 The collection is international including numerous uniforms and items from the many sides of many world conflicts.
The new facility has been completely renovated and provides more space. It has museum standard environmental controls and lighting and is totally accessible, with extra wide doors and accessible washroom facilities. The viewing and gallery spaces have been designed with all visitors in mind.
The Bunker Military Museum is situated on 24 Prospect Avenue. The Museum hours are seasonal so please call to confirm.
Phone: (705) 679-5191 | Email: bunkermilitarymuseum@gmail.com
Library Board
No information is currently available.
Classic Theatre Board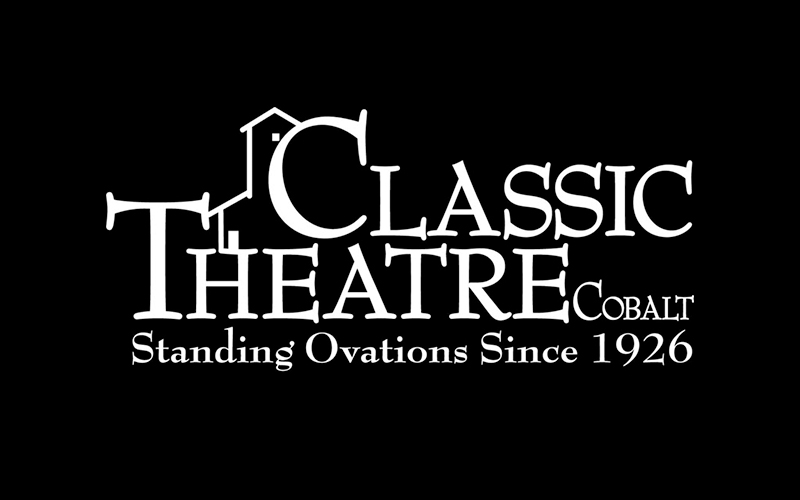 Members
Brigid Wilkinson (Vice-Chair), Elizabeth Foley (Director), David Wight (Director), Ann Margetson (Director), Linda-Bea Chambers (Director), Autumn Gambles (Director), Martin Drainville (Director), Kerry Hobden (Director), Della Dean (Director), Emma Laughlin (Director), Candy Keith (Director)
Meetings
The board meets once a month.
Vision Statement for the Classic Theatre
To be a dynamic, accessible and vibrant theatre facility and centre for the arts for the Temiskaming region, where people of all backgrounds will enjoy a wide variety of arts and cultural programming and services.
Mission Statement for the Classic Theatre
The Classic Theatre, Cobalt is a centre for the arts, serving the diverse population of South Temiskaming. It is a not-for-profit, volunteer-based corporation that showcases and develops arts and culture in a professional environment.
Firefighters Museum Board
No information is currently available.
Property Standards Committee
No information is currently available.
Cobalt Water Commission
No information is currently available.
Cemetery Board
No information is currently available.
Cobalt Recreation Committee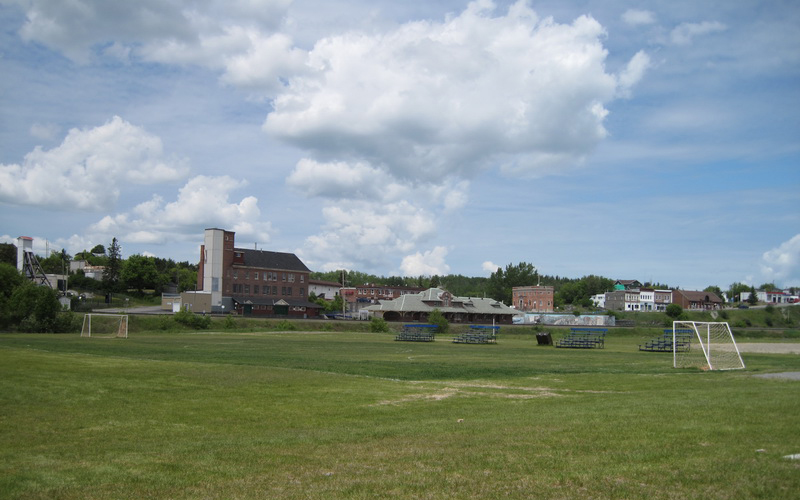 Members
Sue Nielsen (Chair), Perry Wuest, Jessica Labelle, and Carole Sartoretto
Meetings
The Cobalt Recreation Committee is made up of a group of community minded volunteers working to create recreational opportunities in the Town of Cobalt for children, youth and seniors regardless of income, gender, religion or political affiliation.
Mission 
To promote, organize and foster recreational activities to improve the quality of life of all Cobalters. To acquire, develop and organize a recreation system which enriches the quality of life for residents and visitors alike.
Our values are part of everything we do
Excellence…..in effort and performance
Fairness……… in policies and decision-making
Integrity…….. in our standards and conduct
Respect………. in how we treat each other
"We Enrich Lives Through Programs"
Community Recognition Advisory Committee
No information is currently available.
Housing and Social Services Committee
No information is currently available.
Council Members
The Town of Cobalt is pleased to present its council which was elected in the fall of 2014. These individuals are committed to the continued growth of the community and are working closely together to move a number of projects forward.
George Othmer is a lifelong resident of Cobalt. He and his wife Suzanne are proud to say they live here because they want to be a part of Cobalt. George previously served 9 years on Council in the 1990's, serving 4.5 years as Mayor.
He returned to council in 2010, successfully being re-elected in 2014. As Chair of the Finance Committee, he has an important role in ensuring that the Town maintains a sound financial position. His many years on Council, his nearly 35 years on the Fire Department, his many years coaching and organizing minor hockey and in more recent years being a member of the Executive of the Royal Canadian Legion , Branch 44 speak to his dedication to the Town of Cobalt. He is also a member of the Cobalt Water Commission.
When he can, he finds time for boating, biking and golf. He will admit that he does not let lawn maintenance interfere with his schedule.
Gary Bigelow has lived most of his life in Cobalt. He and his wife Pat have been here for the last 40 years. He has spent previous terms on council in the late 1970's and early eighties. He has worked in trucking, construction and continues to be involved in mining.
He has previously been involved in minor and senior hockey. He has served on the Water Commission and Arena Board. In 2014, he was re-elected for a second term, having served on the Public Works Committee.
Mike Harrison has been on Council since 2010, having been re-elected in 2014. He is an active member on the Cobalt Legion and contributes many hours to the Bunker Military Museum. He refurbished a Second World War Bren gun carrier and designed the artillery display at the Museum.
He has served on the Heritage/Tourism portfolio and Library Board
Perry Wuest arrived in Cobalt in the fall of 2000 on a journey of whimsy through the area. After discovering a jewel of an historic property in the Town of Cobalt, he sold his house in Toronto and was a resident in Cobalt within two months. He has successfully operated a niche vegetarian restaurant moving on to real estate in 2009.
"In the north, you can be whatever you want. It is wide open here." He was elected to Council in 2014 and is largely involved in economic development and tourism. He is a member of the Cobalt-Coleman Latchford Economic Development Committee.
Rochelle Schwartz is a local entrepreneur having relocated from Toronto in 2000. She will tell you that it is the best decision she ever made. As a member of Council since 2014 she has been very active. She chairs the Social Services and Housing Group, is part of the Transit Committee, Finance Committee and Library Board.
She also resurrected the Cobalt Mining Competition in 2003 which has been a successful event ever since. She has definitely become an involved citizen since her arrival.
Sue Neilsen is serving her third term on Council. She continues to be very active in Recreation and heads up the organization of the Annual Canada Day celebrations. Having served on a number of Boards, including the Temiskaming Health Unit, the Victims of Crime, Youth Justice, Sue is well known in the region and actively involved in the region..
She has been a journalist with the Temiskaming Speaker since her return to Cobalt and has actively taken up canoeing and kayaking. The two activities and cycling provide her the venue for her inspired nature photography.